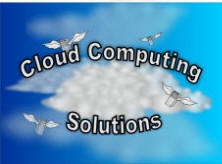 Today you can hardly have a conversation with IT professionals without the buzz words, "cloud computing", "in the cloud", "cloud solutions", etc popping up.
What do these terms mean? To over-simplify the definition, it means that something is not stored at your location. It is stored "in the cloud", or on a remote server, and accessed via the internet. The "it" could be data, as in your databases, email, files, or it could be programs / applications, such as web based suites of software like Microsoft Office suite, including Microsoft Outlook, Microsoft Word or custom applications.
All this talk about moving to "the cloud", a term which is generically used for the internet, has people thinking about how it can be used for their business. Let's take our own small business and use it as an example.
Currently, we use a large server which has Microsoft Server 2008 loaded on it and functions as our domain controller, DNS, DHCP, and other standard server tasks… It also serves as our file server, and it hosts Microsoft Exchange for our in-house email. Other tasks this one piece of hardware is responsible for are: TFTPd for management of our VoIP phone system's configuration files, backup of data (Using multiple backup systems such as Servosity Online Backup Solution, an "in the cloud" product, and MozyPro) and Trend Micro Worry Free Business Security Advanced for anti-virus and anti-spam.
We have a second server which hosts additional files, Blackberry Enterprise Server (not currently in use due to the switch to Android phones), and is a test bed for us. Then we have two other servers, a Voice over IP server based on Linux OS which is in control of our phone system & voice mail, and a DVR (Digital Video Recorder) for storage of video from our CCTV cameras.
In order to reduce some overhead, we could potentially maintain a smaller main server with only Windows 2008 R2 running on it as a domain controller, then utilize Microsoft Aurora, or even Microsoft BPOS (Business Productivity Online Suite), allowing mail storage and transport to take place outside our building.
We could then switch from Trend Micro Worry Free Business Security Advanced to the Trend Hosted solution, relieving our server from those duties.
Since we are already using a remote backup solution, we would not have to worry about that, and our backup requirements would actually drop since we would no longer need to backup the Microsoft Exchange Store (Microsoft would handle that for us with the BPOS solution).
As you can see, eliminating the main server entirely from the equation here is not going to be possible, however a considerable amount of storage, backup, and resources could be moved elsewhere.
One thing to take into consideration before moving to these hosted solutions is, what if our internet is down? That is a good question which still has many people concerned about these technologies. In the case of online file storage, if you do not have cached storage at your location, you simply have no access to it. In the case of mail, if you are caching the information locally, you CAN see your old/existing email, but you cannot send or receive new mail until the connection is reestablished. It is important to note that cloud based email will still RECEIVE email when your business is without an internet connection and you will get it as soon as the connection is reestablished, something that doesn't happen now if you use an onsite Exchange Server, unless you are using a mail hold & forward (spool) system at your ISP or other provider.
Should you desire to discuss your needs and how products like Microsoft Aurora, BPOS, Google Apps, Servosity and other cloud services can fit into your infrastructure, please call us at 864.990.4748 or email info@homelandsecureit.com for a free consultation!  We are partners with Microsoft, Google, Servosity, MozyPro and other cloud providers. We also offer a full line of computer, server & network service, support, sales and consultation here in Greenville & Upstate SC!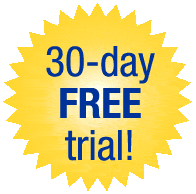 Microsoft is offering a free 30 day trial of their Business Productivity Online Suite if you would like to see it in action.