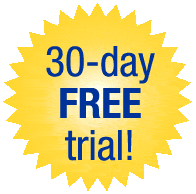 Microsoft has announced a Service Update for January 2011 which includes new features and enhancements to improve the service experience for both administrators and users.
Many of these changes have been requested by BPOS users, so it will be a pleasant surprise for those for sure…
This is from the bulletin released on January 5th, 2010:
All service upgrades in this Service Update will be performed on your behalf. These changes are a mandatory upgrade for all users, so it is important that you are aware of them and understand how they may impact you.
The following features and capabilities are included in this Service Update:
Microsoft Online Services Blackberry Administration Console Enhancements
Two enhancements have been introduced to the Microsoft Online Services Blackberry Administration Console (MOSBAC). These enhancements are relevant for customers who subscribe to the Microsoft Online Services multi-tenant Hosted Blackberry service.
User Search
Hosted Blackberry administrators can now search for users in the Microsoft Online Services Blackberry Administration Console. The new search function is similar to the user search function in the Microsoft Online Administration Center (MOAC).
Management of Users with Different UPN and SMTP Address
Customers can now use the Microsoft Online Services Blackberry Administration Console to manage users whose UPN is different from their STMP address.
Administration Console Localization
The Microsoft Online Services Blackberry Administration Console has been localized into the following 19 languages: Brazilian Portuguese, Chinese Simplified, Chinese Traditional, Czech, Danish, Dutch, Finnish, French, German, Greek, Hungarian, Italian, Japanese, Korean, Norwegian (Bokmal), Polish, Romanian, Spanish, Swedish
PowerShell Self-Service Administration for Forwarding Rules and POP Access
New commandlets have been added to Microsoft Online Services PowerShell capabilities to allow administrators to modify email forwarding rules and grant or remove POP email connectivity for users. Additionally, a link to Microsoft Online PowerShell documentation has been added to the Microsoft Online Administration Center.
Updated Versions of Live Meeting Client and Outlook Add-In
The Office Live Meeting November Client and Add-in is now available. It includes several administrative and back-end updates including improvements to reading of uploaded PPT files, and German localization. Also includes option to encourage "Exit and End" session behavior. Please refer to this Live Meeting General Discussion forum post for details.
Messaging Records Management
To provide the best service experience for Exchange Online users, Microsoft utilizes Messaging Records Management (MRM) to manage mailbox item counts in critical path folders in Outlook.
Microsoft recommends the following maximum item counts for critical path folders:
Inbox: 20,000 items
Sent items: 20,000 items
Deleted items: 20,000 items
Calendar: 5,000 items
Contacts: 5,000 items
MRM helps your users manage the number of items in critical path folders and improves the performance of their mailbox as well as the performance of Exchange for others in your organization. Read this FAQ for information about MRM, how it is applied to users' mailboxes. The FAQ also includes Powershell commands for determining item counts in your users' mailboxes. You can also contact Microsoft Online Services Technical Support for a list of high item count mailboxes in your organization.
Service Update Timeline
Deployment of this Service Update into production data centers has started, with deployment to all regions anticipated to be complete by the middle of January, 2011.
The deployment schedule is subject to change. Updates to the deployment schedule will be announced via the Microsoft Online Services Team Blog.
Additional Information
If you have additional questions, there are several resources at your disposal. The Microsoft Online Services Customer Portal provides information about how to contact Microsoft Online Services Support. You can also read the Microsoft Online Services Team Blog for the latest news about the Service Update, participate in technical discussions on the Microsoft Online Services TechNet Forums, or follow the Microsoft Online Services Twitter account.
Sincerely,
Microsoft Online Services
—
If you would like more information about BPOS or other SaaS / Cloud Computing Solutions, we are partners with Microsoft and Google and would love to assist you! Please call 864.990.4748 or email info@homelandsecureit.com. You can also try Microsoft BPOS out today by clicking the Free Trial link above…